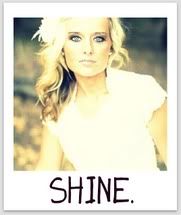 this week, BEAUTIFUL means:
- listening to the person you love and loving him more because he let you listen.
- seeing NKOTBSB tonight. unity of my fav boy bands of all time = perfection.
- spending tonight with my beautiful Christina on her birthday screaming like school girls.
- my
son. everything about him, but his bed head really makes me smile.
- seeing how much
Mrs. L and her mother in law love my son
- cookies 'n cream ice cream
-
losing 2 lbs. barely noticeable, but i feel H-O-T.
-watching Big Steven sweat bananas mowing the huge lawn
- God's timing.
- Answered prayers.
- Semi-homemade dinners around a dinner table with my boys.
Beauty to me is the little stuff; the stuff we take forgranted until we realize not everyone has that stuff. Beauty is finding opportunity in crap-a situations and reminding myself that today is what counts. Beauty is losing a friendship in order to see that some friendships are never, ever gone. Beauty is accepting everyone else just as they are, even if they believe differently than me because everyone needs some love. Beauty is encouraging others because making them feel good makes me feel good.
My life is BEAUTIFUL.